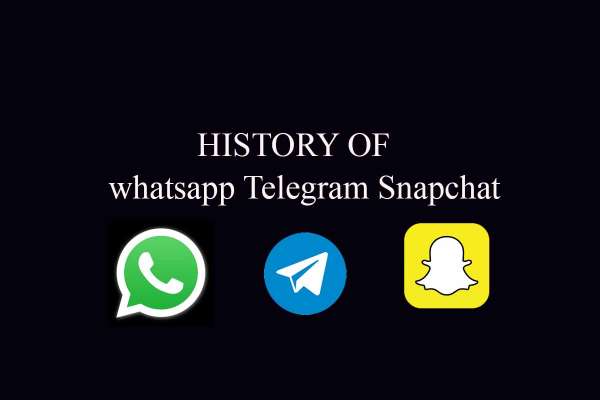 History Of Whatsapp:
WhatsApp is a mobile messaging application which was founded by Jan Koum and Brian Acton. It was first launched in 2009 for the iOS operating system, and then for Android in 2010.
The app allows you to send messages without having to pay for SMS or MMS. You can also exchange pictures, videos, voice messages and make calls over the internet (VoIP).
Whatsapp is one of the most popular messaging apps in the world with over 1 billion active users as of February 2017.
In February 2017, Facebook announced that it would buy WhatsApp for $19 billion, which at the time was the largest acquisition of a venture-capital-backed company in history.
The app is constantly evolving, with new features being added to it on a regular basis. The company recently announced that it will soon be rolling out end-to-end encryption for all chats, as well as video calling capabilities.
This means that messages will be fully encrypted and WhatsApp will not have access to them, meaning they can't be read or monitored by anyone at the company.
History Of Telegram:
Telegram was launched in 2013 by two Russian brothers, Pavel and Nikolai Durov. The service was originally created as a means of communication for their friends, but quickly became popular among people in the Middle East who were looking to avoid government censorship.
The Telegram app has been downloaded over 100 million times and it has over 200 million active monthly users.
Telegram is a messaging app that is based on open source. Telegram offers an open API so that developers can create their own apps and plug-ins for the service.
Telegram is a messaging app that provides features like encrypted messages, group chats and instant messaging.
Telegram is a cross-platform messaging app that can be used on smartphones, tablets and desktop computers.
Telegram is a messaging app that was launched in 2013 by the brothers Nikolai and Pavel Durov. Telegram offers a number of advanced features like self-destructing messages, group chats with up to 200 people, and channels for broadcasting messages to large audiences.
Telegram has been used as a secure communication channel by political dissidents, including during the Arab Spring. It has also been used as an alternative to WhatsApp in some countries because it provides end-to-end encryption which means that only the sender and receiver can read the messages.
History Of Snapchat:
Snapchat is a multimedia mobile application developed by Evan Spiegel, Bobby Murphy and Reggie Brown, former students at Stanford University. The app was released on the iOS operating system on September 16th, 2011.
The app's name comes from the fact that pictures taken with the app are automatically deleted after 10 seconds and messages sent are automatically deleted after they are read.
Snapchat has become one of the most popular social media apps among teenagers.
Snapchat has grown from a simple app for sending pictures and videos to a platform that is used for social media, messaging, and more.
The company's first product was an application called Snapchat that allowed users to send photos and videos to friends through a service called Snapchat Stories.